Axibase Enterprise Reporter (AER) is a unified IT reporting solution for performance monitoring and capacity planning based on Linked Data and Self-Service concepts. The Linked Data architecture implemented in AER allows it to deliver a rich set of reporting capabilities on top of existing monitoring tools without copying underlying data and with minimal latency.
AER is pre-integrated with IBM Tivoli, Microsoft System Center Operations Manager, HP Openview and Performance Manager, BMC ProactiveNet, VMWare vCenter, Oracle Enterprise Manager, SAP HANA, NetApp OnCommand, WhatsUp, Dynatrace, Entuity and other tools. In addition, AER provides Universal Adapters for integration with any monitoring systems and custom data sources supporting JDBC protocol.
Leveraging AER as a single point of access to performance and capacity metrics, systems administrators and application support teams are able to create performance and capacity reports with minimal effort thanks to an easy-to-use self-service interface.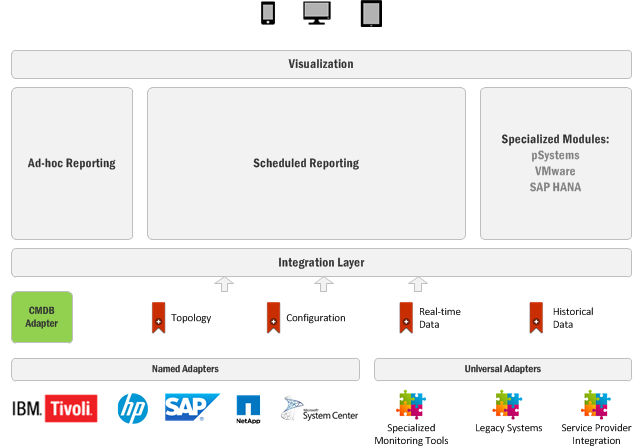 Integrating AER with IBM Tivoli 6.x