Tag Templates
Overview
Tag templates organize tags for similar entities or metrics into groups and apply custom formatting and validation rules to the grouped tags.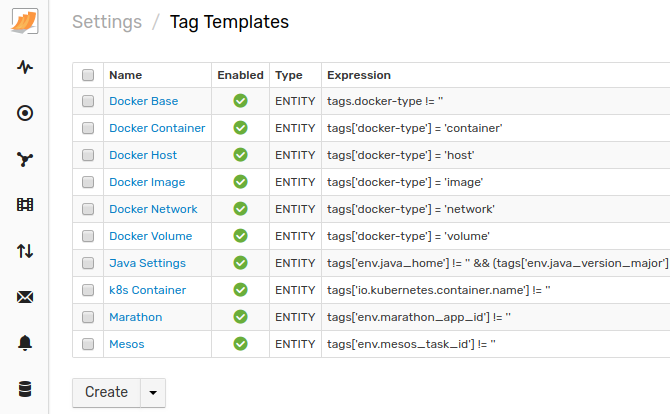 To view existing templates or create a new template, open the Settings > Tag Templates page.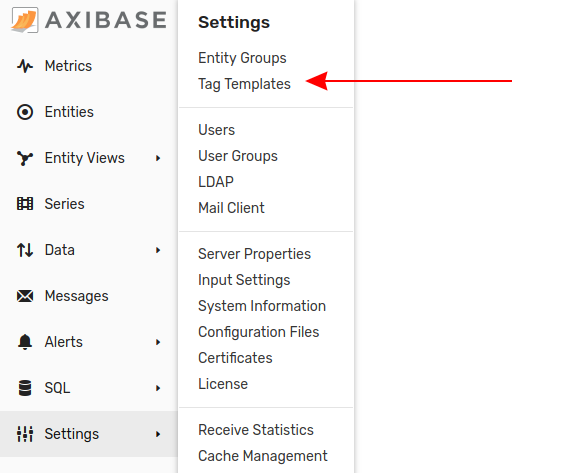 To modify an existing tag template, click the link in the Name column. To create a new tag template, expand the split-button and click Create.
A template can also be created from existing tags by clicking the Create Tag Template link on a metric or Entity Editor page.

Template Editor
The editor contains the following options which are applicable both to entity and metric tag templates.
| Name | Description |
| --- | --- |
| Type | Defines whether the template applies to metrics or entities. |
| Name | User-defined template name. |
| Enabled | Determines if the tag template is visible in Entity Editor and displayed in the Tag Set drop-down list on the Entities page. |
| Expression | Boolean check against the entity name and tags. If the expression returns true, the tags managed by this template are displayed in the Entity Editor for the given entity. |
| Tag Set Name | Display name for the group of tags managed by this template. |
| Display Index | Controls the order in which tag templates are listed on the Entities page and in the entity editor. |
| Parent Template | Display tags from the parent template when this template is selected in the entity editor. |
Tags Table
The table consists of tag names and formatting rules applied to tags managed by this template.
Field
Description
Type
Tag value data type: Text, Numeric, Boolean, Dictionary, Entity Link.
The Dictionary type defines a fixed list of values allowed for this tag.
The Entity Link type converts the tag value to entity label and displays it as a link to the entity editor.
Name
Tag name.
Default Value
Default value, if applicable.
Value
Tag values. Not applicable to Boolean tag type.
Example
The example template below, named FRED, applies to metrics with a non-empty observation_end tag as defined in the Expression.
tags

.

observation_end 

!=

 

''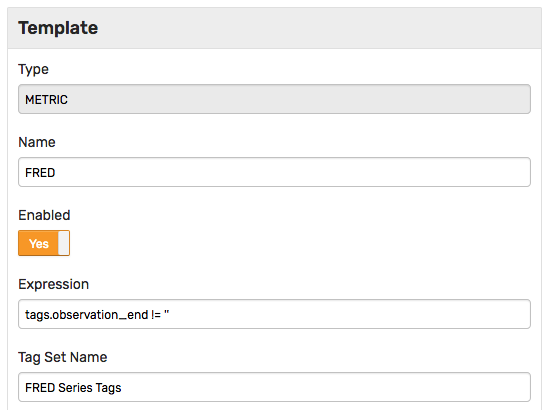 The template defines formatting rules for eight tags with different data types.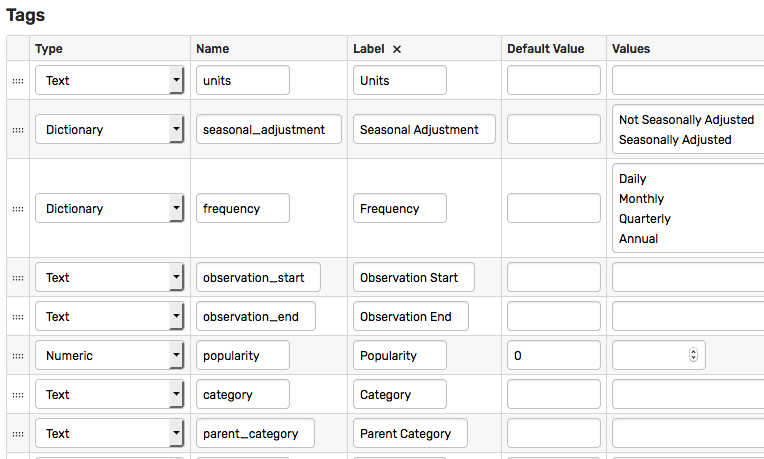 When the user opens an editor for a metric with a non-empty observation_end tag, the expression returns true and the editor formats metric tags according to the rules specified in the Tags Table.
The tags organized by the FRED template are grouped together as FRED Series Tags defined in the Tag Set Name option.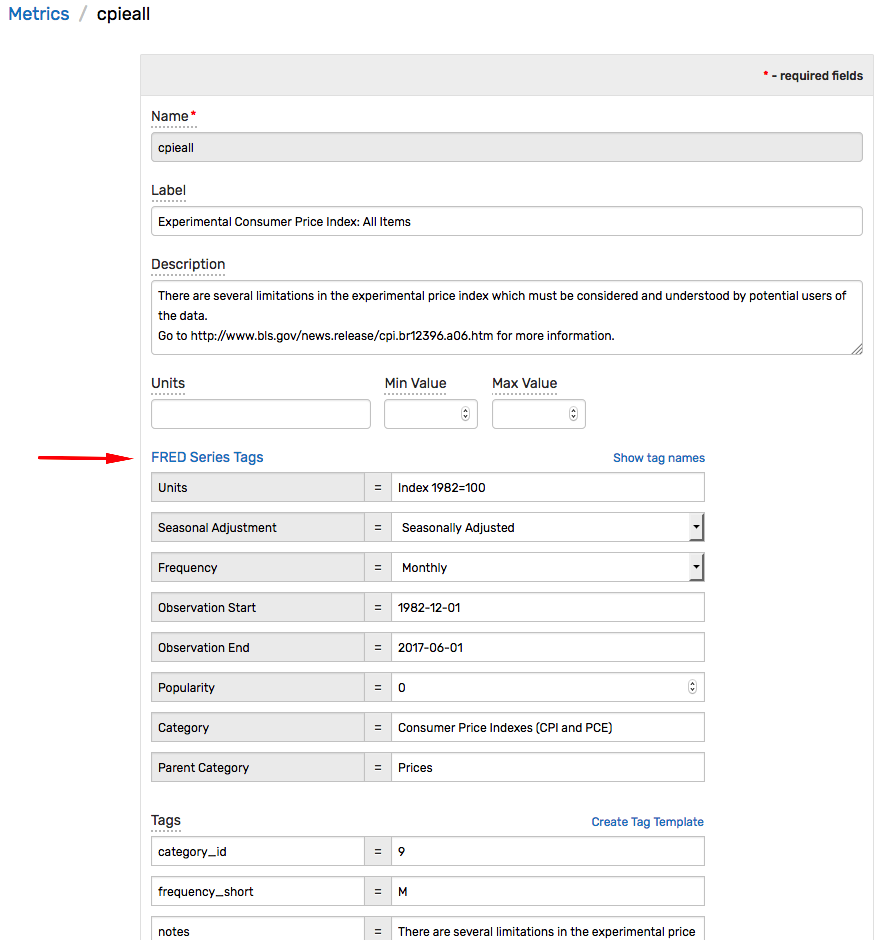 The FRED template can be also selected on the Metrics page which adds additional columns for each tag defined in the table.

Without the template, no formatting rules are applied to the metric tags in the editor.